Our analytics are designed with you in mind. Using the collective power of our analytics disciplines we deliver Answers not Output.
BMS distinguishes between solutions and tools. Rather than lead with tools, we start with our clients' goals and deliver actionable intelligence that empowers them to make informed decisions.
Pathlight Analytics is the platform upon which all our analytics capabilities sit with specialists spanning Actuarial, Catastrophe Analytics, and Capital Management working together to customize your analyses and produce meaningful solutions.
"The focus of the Pathlight Analytics platform, and BMS for that matter, is on addressing client challenges. We do not think in terms of actuarial capabilities, catastrophe analytics capabilities or rating agency advisory, rather, we think about how we can help a client improve their underwriting results or determine the most efficient use of capital.

Answers to these questions requires an environment that breaks down silos to include all of our analytics thought leadership and we have done that with the Pathlight Analytics platform."

Kirk Conrad Global Head of Analytics
Documents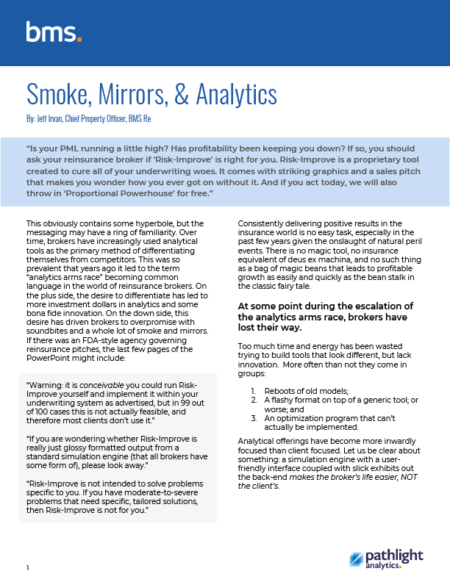 Smoke, Mirrors & Analytics
Format: FLIPBOOK
April 14th, 2021
View Flipbook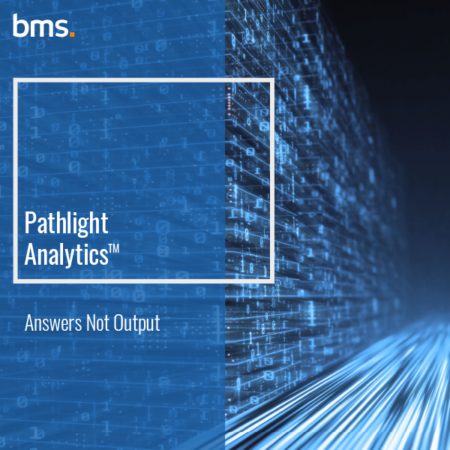 Pathlight Analytics
Format: FLIPBOOK
June 3rd, 2021
View Flipbook