May 27th, 2022
The secret of successful M&A? It's all in the preparation
Overview
From how to manage your data room to scoping deal insurance on behalf of your bidders – there are plenty of ways to save time and money in M&A transactions. We asked M&A experts to share their tips for a quick and painless sale process.
Even supposedly straightforward M&A transactions have a lot of moving parts. But if you have a complex business for sale, a tight deadline and multiple bidders, the risks of losing time and running up costs increase massively. With Sterling Technology data showing nearly a third of deals taking longer to complete than forecast at the outset, it is vital that sellers do all they can to keep the process moving forwards. There is only one tried and tested way to make sure this happens: good preparation.
M&A experts agree that time spent early on organising the data room, making the disclosure process as smooth as possible and lining up warranty and indemnity (W&I) insurance will pay major dividends later on. By taking firm control of the sale process at the beginning, sellers will save themselves time and money and ultimately realise more value by preventing last-minute price-chipping.
That all makes sense. But what does good preparation look like in practice?

Look through the buyer's lens

"The mantra I always used was, if you were buying the asset what would you want to understand? Those are the things that you need to focus on. We always looked through the buyer's lens." says John Easton, a former head of due diligence at AstraZeneca with around $7.5 billion of sell-side deals under his belt and now an adviser to Sterling Technology, the virtual data room provider.
For example, if the business for sale has international operations, will bidders focus on products or on countries? Will they be interested in one or more regions or the entire portfolio? Looking at the transaction from their perspective is vital if the information that goes into the data room is to be structured in the most effective way, says Easton.
This feeds through to the way the data room's index is structured. Graham Hall, also an adviser to Sterling who worked on audit tenders, acquisitions and disposals for Nestlé and before that Novartis, says that a well-constructed index will allow bidders to move faster through the due diligence process. It helps to identify the areas their advisers will need to focus on and reduce the number of questions that vendors must field.
Vendors can also save themselves time by managing the Q&A process well, he says. If questions from bidders are anonymised but made visible to everyone, along with the responses, it will reduce the number that need answering and allow the process to move more quickly.
Simple, practical steps

Hall also highlights several basic, practical steps that sellers can take to ensure the information they place in the data room will be readily understood by bidders and their advisers.
He urges vendors to prepare a full list of the acronyms they use internally with explanations – "otherwise you'll have to deal with dozens of questions" – and to make sure the data each function discloses is reviewed by someone from a different function, to provide a fresh set of eyes. "The peer reviews were absolutely key in making sure the information was comprehensible and coherent," he says.

Use the best technology tools

Equally, making sure your data room provider offers a range of technology tools that will make bidders' lives easier will help deals move forward more quickly. An integrated redaction tool can save a lot of time in preparing information to be disclosed, and bidders will welcome a translation tool so they can read documents in their own language.
"Features like these create a safe environment that facilitate deals in a fast and compliant manner" says Steve Dobson, Chief Revenue Officer at Sterling Technology.
Security measures are obviously vital but can also make the data in the room more useful to bidders. For example, the ability to protect Excel files in their native format is important because it will allow bidders to run their own calculations on them, instead of just viewing a flat pdf image.
A full text search function that covers all file types including scanned images is also vital – although this cannot be a substitute for a well-structured and indexed data room. "It's not a substitute for building your data room properly," warns Easton. And in instances where bidders want to download documents from the data room, digital watermarks and expiry dates are essential to protect confidentiality.
Training is also important to ensure bidders can use the data room efficiently and so keep the process moving. Vendors should ensure their data room provider will offer training and user support directly to bidders, without needing to approach the vendor.
Managing confidentiality and disclosures

Issues of confidentiality and potential liability always loom large in M&A processes. Easton stresses the importance for vendors of considering any consents they will need from third parties to disclose material contracts and agreements, such as distribution deals.
"It may be that you cannot get consent to fully disclose some of the agreements," he explains, "so do you need a clean team? Are you going to allow only the buyer's external counsel to have a verbal description of those agreements from your external counsel? So, are there parts of the data room that will only ever be disclosed to a clean team?"
Equally, vendors must adopt the bidders' perspective and work out what representations and warranties they are likely to be asked for as part of the agreement. They then need to make sure they have made disclosures in their data room that address these issues.

How to approach W&I insurance

Nowadays, competitive sale processes usually enable vendors to insist on "nil recourse" transactions, leaving buyers little scope to sue for breach of warranties. Even so, vendors must consider how buyers will mitigate their risks around warranties and indemnities. Increasingly, that means taking out W&I insurance, giving the buyer protection and allowing the seller a "clean exit" with minimal residual liability.
Although it is successful bidders that buy W&I insurance, sellers should regard arranging cover as part of their role, says Harry Leitch, Head of Deal Origination, Private Equity, M&A and Tax at specialist broker BMS.
"There's a number of reasons why the seller would start the process of putting W&I cover in place," he says. "One is to save time when they're running an auction process with several bidders. Another is when the deal is in a sector or of a particularly large size ($2bn+) where the number of insurers prepared to underwrite it is smaller, so as the seller you want to control the narrative on insurance." Talking to insurers can also provide valuable insights into potential buyers' perspectives on the transaction, he adds.
Sellers usually start the insurance process as early as possible and having secured one or more offers of cover, "flip" them to the successful bidder before the deal is signed. This removes another of the obstacles that could hold the process up. But as with every other aspect of deal readiness, successfully addressing W&I issues means having your data room organised well in advance so that underwriters can understand the transaction and provide indicative offers.
This is especially true today, when M&A markets are extremely busy and underwriters can afford to be selective about what deals they insure. A poorly organised data room makes for a less attractive proposition.
The documents insurers want to see
"The underwriter will want to see various things," says Dean Andrews, Head of Tax Liability Insurance at BMS. "They'll want to see a draft sale and purchase agreement, the information memorandum and the vendor's due diligence reports . They don't necessarily need to see the diligence reports before they decide to make an offer but those are the main things they'll rely on to provide the cover."
Typically, it will take 72 hours to obtain terms from the market, he says, and once an insurer is appointed it will usually take 10 – 15 business days to get the transaction underwritten.
Soft and hard staples

There are two ways for vendors to put W&I insurance in place for buyers: a soft staple and a hard staple. In the first, the vendor gathers terms from several insurers and places them in the data room so that the preferred bidder can choose which to proceed with. When a hard staple is adopted, the vendor selects the insurer that will provide cover and takes the policy negotiations close to the point of signing, before "flipping" the cover to the bidder.
"It depends on how much work the seller wants to do in advance, in terms of vendor due diligence and negotiations with the underwriter, but also on what's driving the desire for the staple," says Andrews. "Often, if the timeline is tight and the vendor wants to appoint their preferred bidder, they'll probably want a hard staple so they can hand over a policy that can be signed within 72 hours of granting exclusivity."
And like everything else in the deal process, that will work only if the seller has invested enough time – at the right time – in planning and preparation.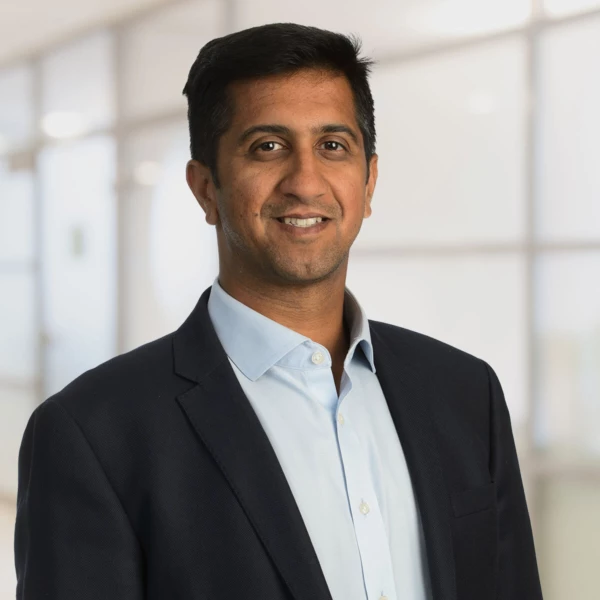 Tan Pawar
Head of Private Equity and M&A
T: +44 (0)20-7480-0264
M: +44 (0)7341-133-007
More Info / Email Me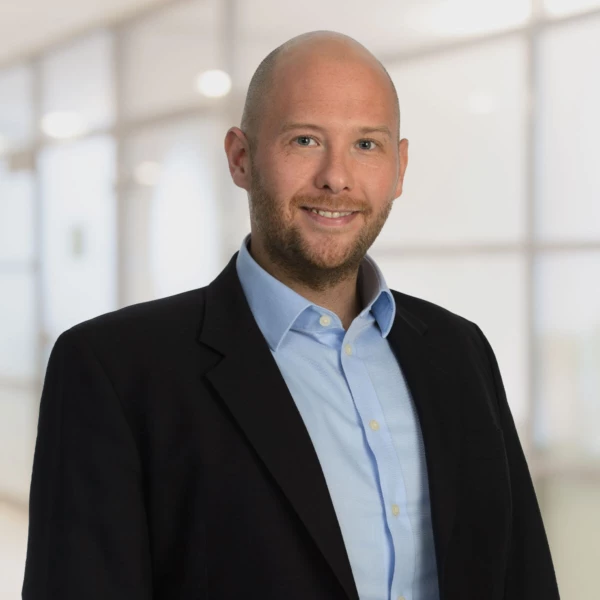 Dean Andrews
Head of Tax and Restructuring Liability Insurance
T: +44 (0)20 7480 0308
M: +44 (0)7876 815 643
More Info / Email Me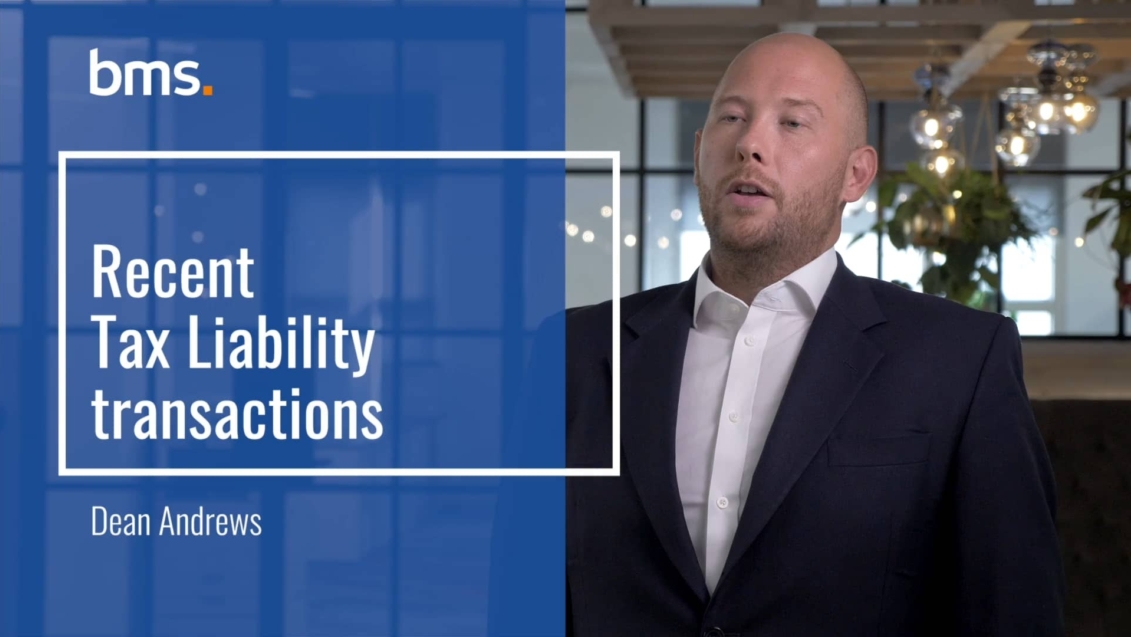 Stephen Dobson
Chief Revenue Officer – Sterling Technology Limited
M: +44 (0)7429 900 745
Email Me
Visit website