Yesterday, Hurricane Idalia made landfall in the Big Bend of Florida with max winds of 125 mph. In fact, Idalia is the strongest hurricane to make landfall in the Big Bend since the Cedar Key hurricane of 1896, which also had 125 mph max winds. According to hurricane historians, there is some historical precedence for storms in the Big Bend region, but there has been a lack of storms recently. This historical hurricane history is likely part of why this section of the coastline is not as developed. Take the Port Leon, FL hurricane of 1843, for example. It is amazing how weather history can shape the future, but overall we are seeing less of this. There is more and more development in areas that have known high natural catastrophe risk.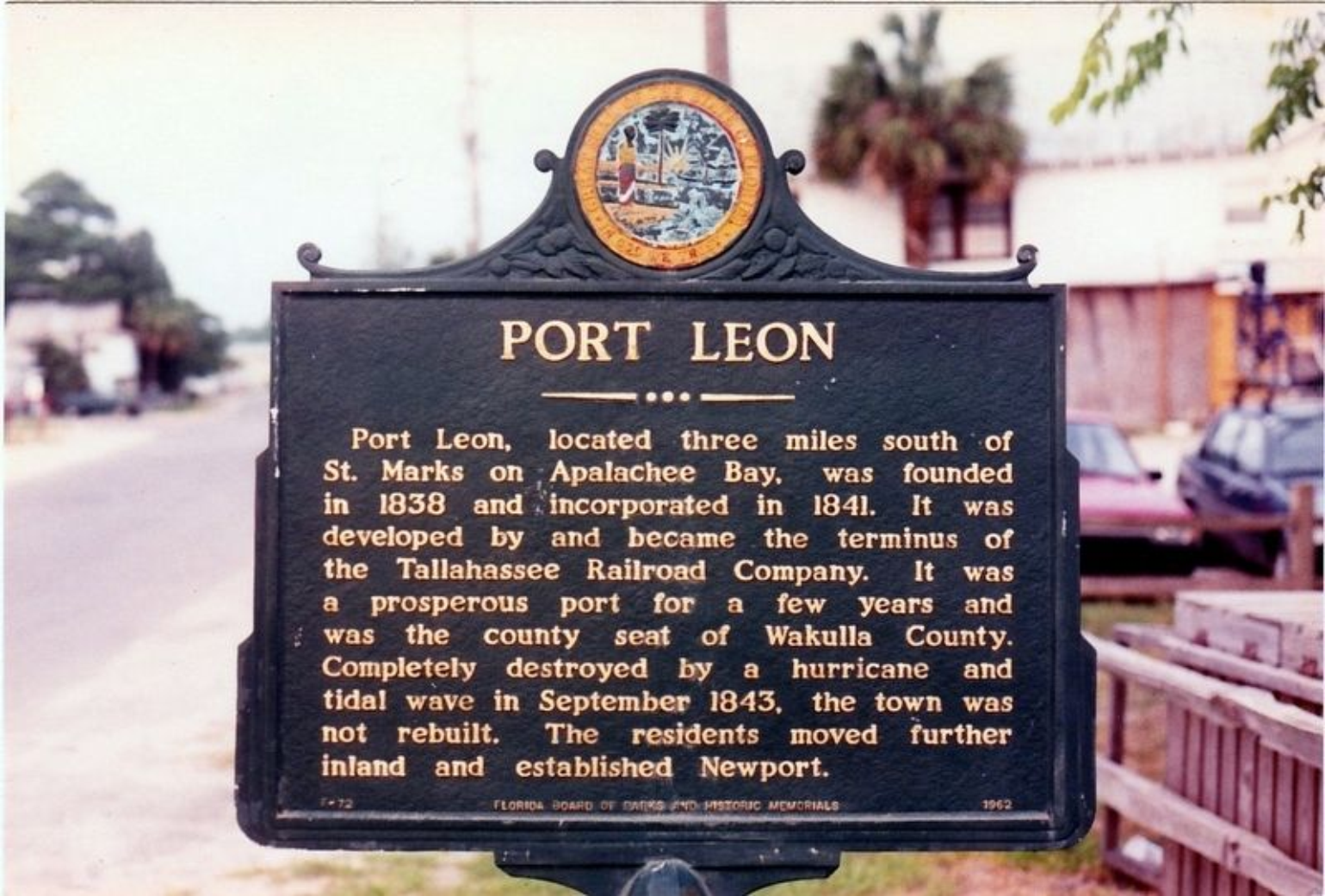 This lack of adjacent coastal exposure likely helped the insurance industry dodge a bullet. We also know that a bit of luck can come from Mother Nature as an eyewall replacement cycle happened around landfall, and a bit of dry air entrainment weakening Idalia just before landfall.
Quick radar breakdown of how #Hurricane #Idalia's core evolved in the hours before landfall in the Florida Big Bend region.

As several mentioned, an eyewall replacement cycle appeared to begin just before landfall. There were some telltale signs on radar beforehand. 👇 pic.twitter.com/IS65decRpI

— Philippe Papin (@pppapin) August 30, 2023
Idalia also showed the insurance industry that the effect can be far-reaching. The tidal flooding all the way down to Bradenton, FL reveals that the impacts from named storms can be far-reaching beyond the destructive center of the storm and the cone of uncertainty. This should be a warning call for what will happen when a major hurricane strikes the Tampa Bay area.
Idalia is now offshore, but not before it left upwards of 470K electric customers without power as it tracked across north central Florida and coastal counties of Georgia and South Carolina.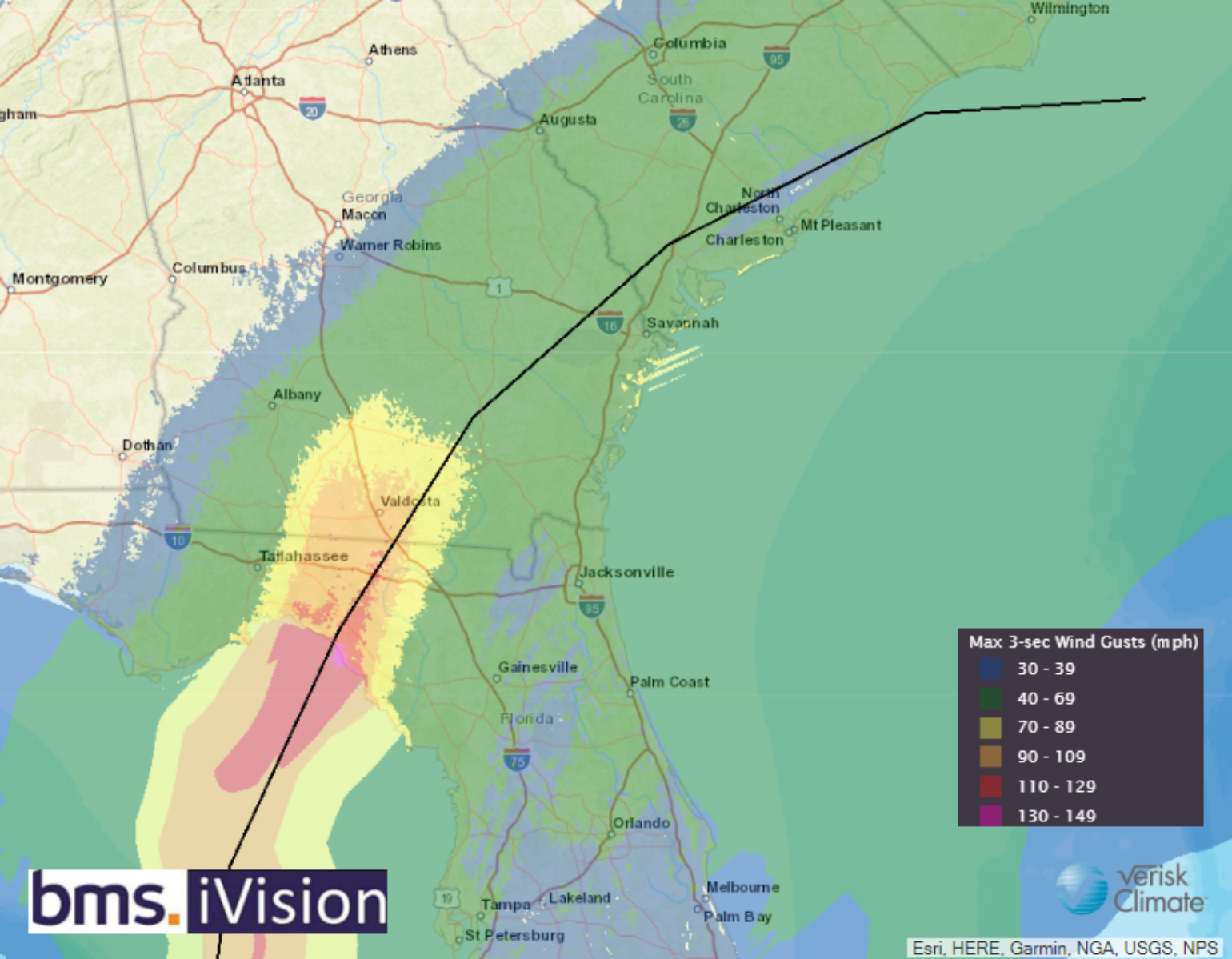 Overall, the power outage numbers are a good suggestion as to how rural of an area Idalia's strongest winds impacted. For a hurricane of 470K, this is nothing regarding outages. The August 7th severe storm wind, even across the southeast and Mid-Atlantic, resulted in 900K customers without power. Hence, these 470K customers should correlate to low levels of insured loss to the insurance industry.
As Idalia paralleled the coastline yesterday in combination, most of the wind gusts reports were 40 to 50 mph. This would be similar to a typical summer thunderstorm wind gust, so most structures and businesses should not experience damage outside the isolated treefall incident. Still, there is a chance the surprise impact was enhanced by the blue moon tidal flooding that occurred along the southeast coastline. At high tide, Charleston Harbor reached a tidal level of 9.23' above its mean low tide, which is the 5th highest level on record, just below Hurricane Irma in 2017 and Matthew in 2016. The tidal level experienced as a result of Idalia is still enough to cause flooding in downtown Charleston.
In reality, the insurance industry dodged a bullet as Idalia tracked over relatively rural areas with low population density, which we have discussed for several days in these BMS Tropical Updates. Overall, flood insurance has a low take-up rate across the path of Idalia, with inland counties seeing less than 5% take-up, while some coastal counties and southeast counties have 25%. However, this should not be a driver of insured loss for the insurance industry, which should still end up in the $3 to $5B range for the insurance industry.
What Is Next?
The Atlantic basin is active. Former Tropical Storm Gert has come back to life, sort of. It is between Franklin and the newly formed Tropical Storm Jose. The hurricane season is far from over. The peak of the season is in 10 days. U.S. Labor Day weekend will be quiet without new insurance industry impacts, but the industry will still be taking in possible claims calls and understanding the effects of Idalia. Next week, the industry will be watching the following hurricane in the far-off tropical Atlantic. The next name is Katia, then Lee.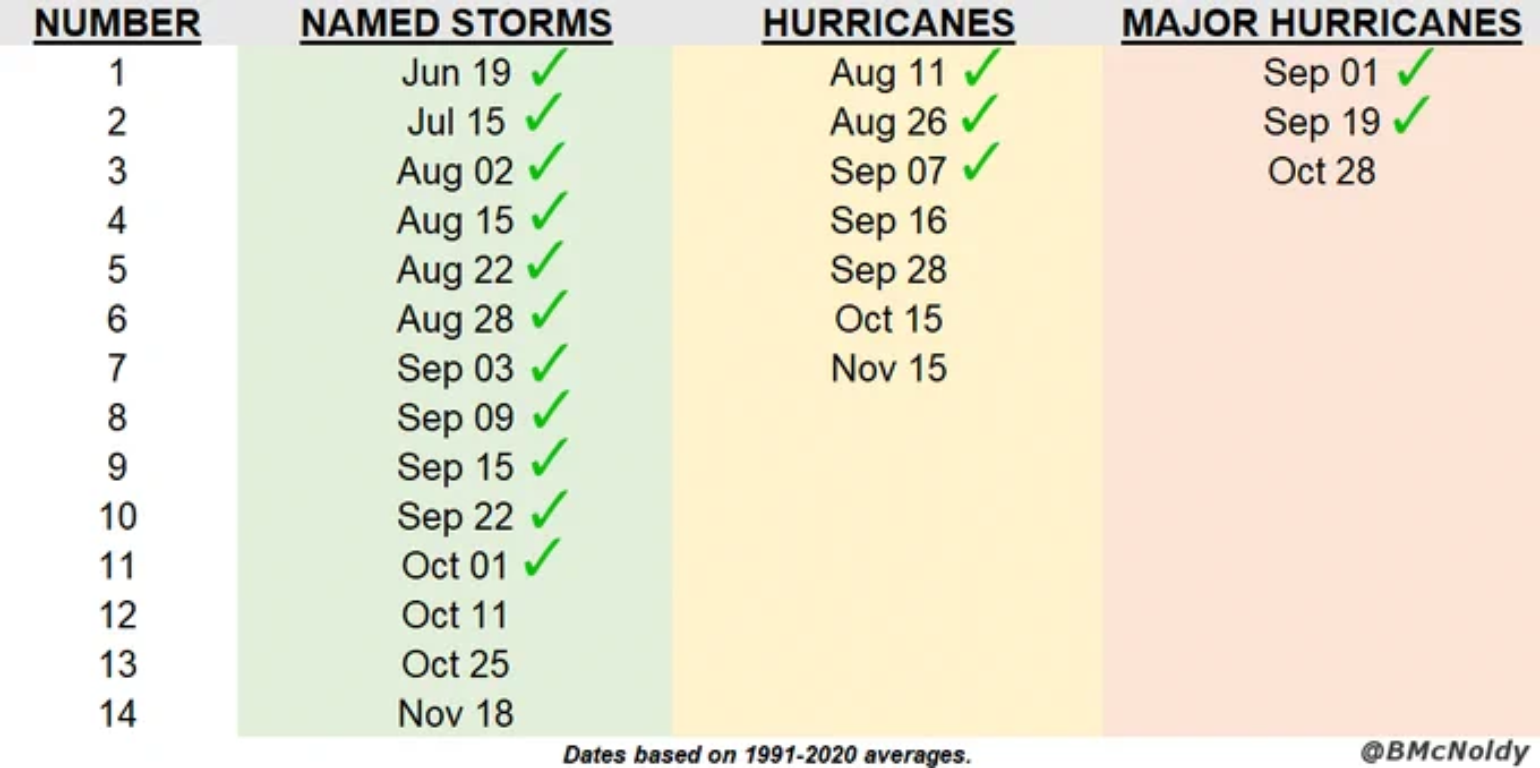 By almost all metrics, the Atlantic Hurricane season is now well above normal despite a lot of discussion a few weeks ago about how inactive July and the start of August had been. With Idalia and Franklin becoming Category 4 hurricanes, the Atlantic Basin almost cracked the top 10 most active Atlantic Hurricane Seasons to date since 1950 in terms of Accumulated Cyclone Energy (ACE).
Now the insurance industry's attention will turn to robust African Easterly Waves that come off Africa. The climate forcers look favorable for development over the coming week or so. At this time, there are no negative factors that would limit new development as all of the following factors are positive.

• Anomalously deep moisture near the coast of Africa
• Favorable Convectively Coupled Kelvin Wave (CCKW) passage
• Favorable deep-layer wind shear
• Spike in a positive NAO resulting in a strengthening of the Azores Bermuda high
• Anomalously warm Sea Surface Temperature Anomalies
• Near-peakhttps://www.nhc.noaa.gov/climo...
• Significant and generally consistent model support from the ECWMF Ensembles

From this point to next week, there is a decent chance of the first long-track Cape Verde Hurricane of the Atlantic Hurricane Season. The image source below is weathernerds.org