BMS Tropical Update 06/05/2020
By- Andrew Siffert - Vice President / Senior Meteorologist
Latest on Cristobal
As of this morning, Cristobal is still a depression centered over the Yucatan Peninsula. The biggest change overnight is the depression is now moving NNE at 7 mph and should re-emerge into the Gulf of Mexico very late tonight. This will cause Cristobal to strengthen back into a tropical storm before landfall in what looks to be central Louisiana with 60 mph winds. The chances Cristobal will become a hurricane before its forecasted landfall early Monday morning is very low (5%) at this point.
The reason for Cristobal limited strengthening before landfall are:
Not enough time to recover due to its faster forward motion as it moves northward.
Cristobal has a broad large circulation with a large wind field which makes it harder for the storm to tighten more rapidly.
It is very warm and dry over the desert Southwest, and this dry air is being pulled southeast into Cristobal which will limit its overall strengthening.
Wind shear, the change in wind speed and/or direction with the height of the atmosphere, that typically hinders intensification of tropical cyclones, increase as Cristobal moves north, which will also limit any major strengthening.
The water is plenty warm for a hurricane in the Gulf of Mexico, but this is just one ingredient needed. Everything in the atmosphere needs to be perfect and that is just not the case over the next three days. However, like the Louisiana coastline experienced last year with Hurricane Barry, it is possible that classification to a weak hurricane could occur right before landfall, as Cristobal will likely be strengthening right up until landfall. However, again the overall probability of this is low with very little forecast model support of this intensity at this time.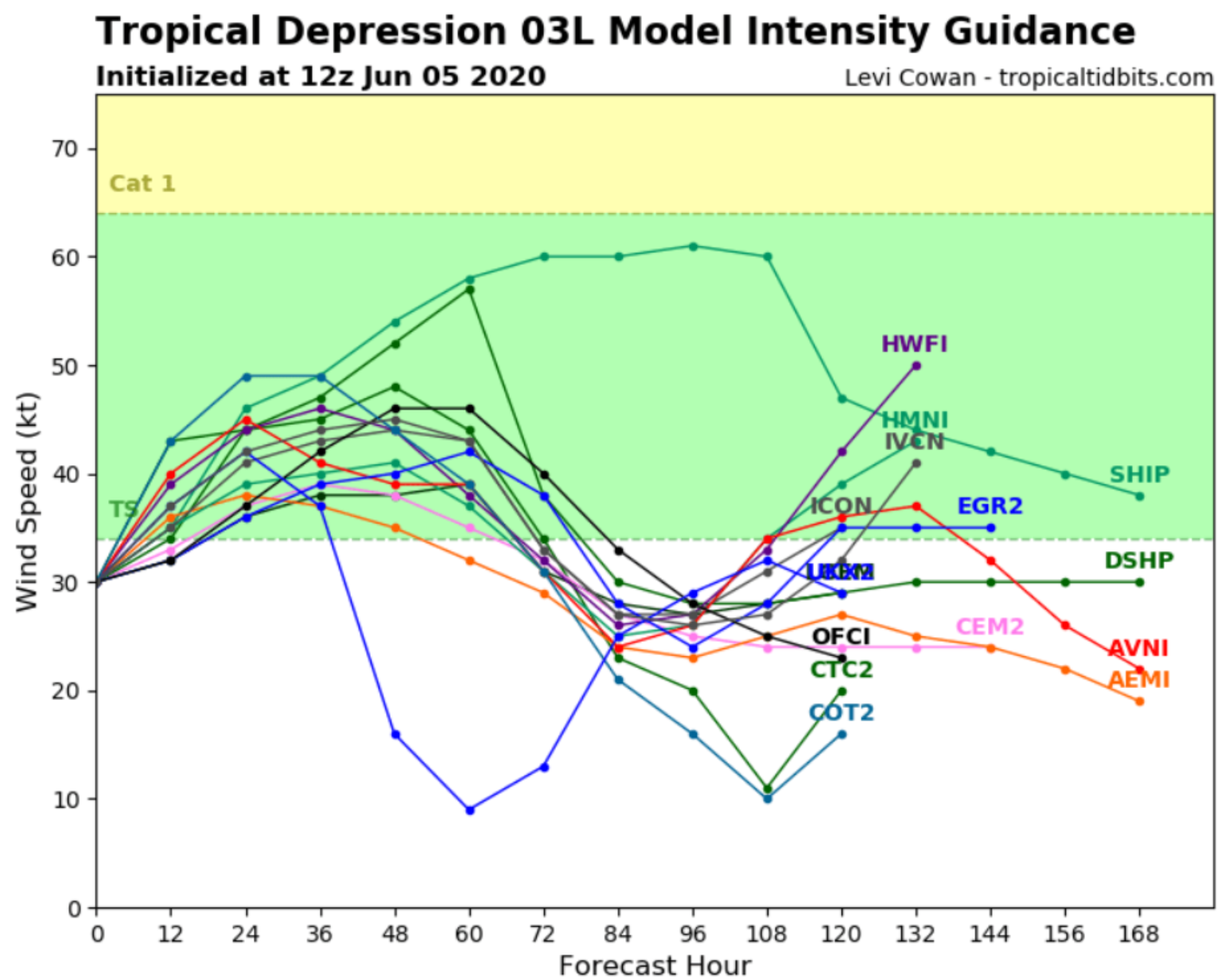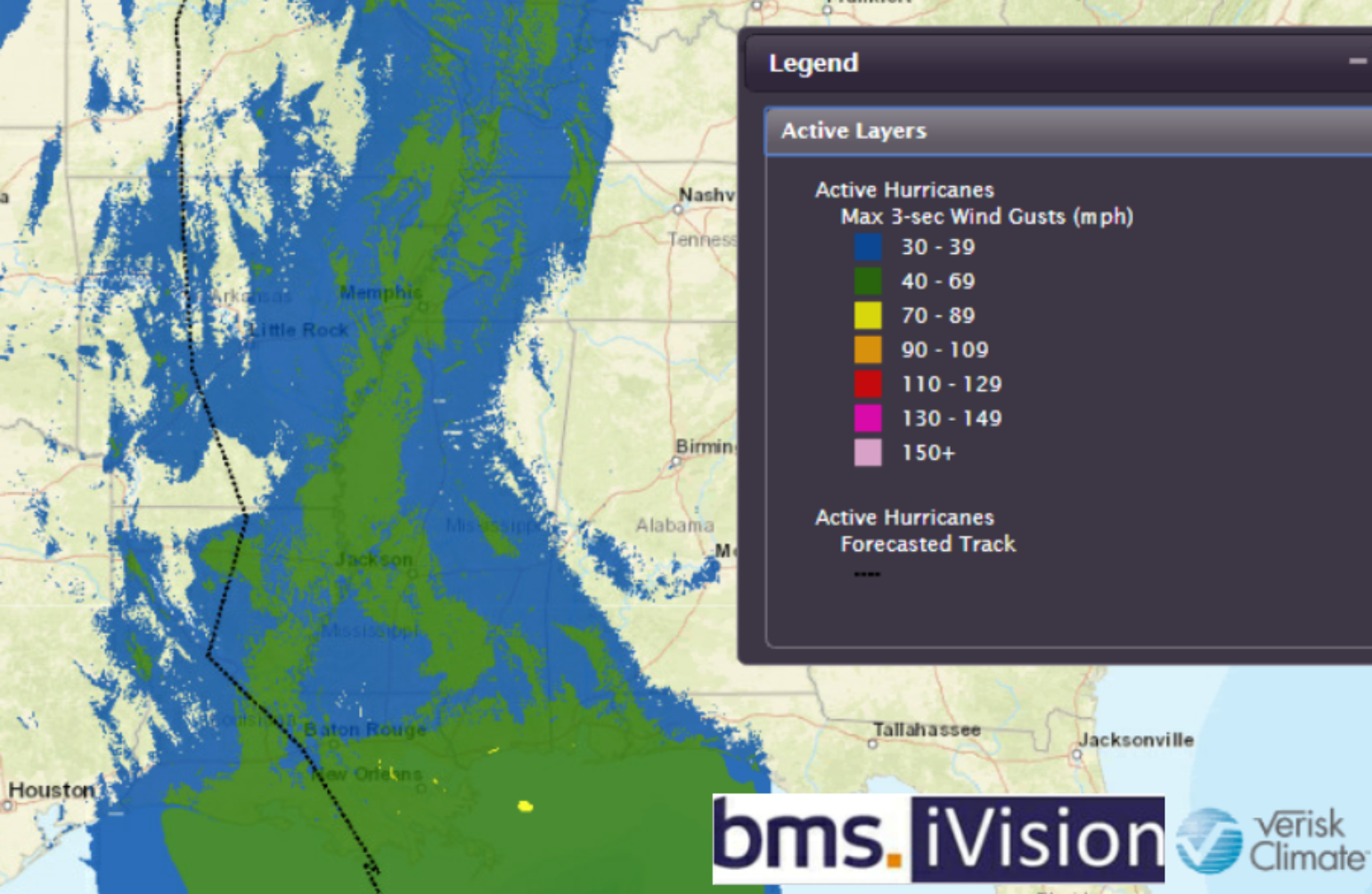 So what can the insurance industry expect?

Louisiana is no stranger to hurricanes and tropical storms over the last few years and yet again looks to be the landfall state, however, impacts could be as far as the Florida Panhandle with heavy rain and flooding. I already mentioned Hurricane Berry just last year which caused around $270 million of insurance industry loss as a result of its flooding rains and winds. However, the best recent analog to Cristobal impacts might be the late June Tropical Storm Cindy, 2017, which did not result in an insurance industry loss over $25 million, but it did have some impacts on the region. Cindy generated a peak storm surge combined with tides up to 6.38 ft above normal in Vermilion Parish. Keep in mind that today marks a full moon so tides will be running higher than normal and since Cristobal is expected to have a large broad wind field like Cindy storm surge is a concern which could inundate some coastal locations. Even though Cristobal will likely be a moderate to a strong tropical storm at landfall minor wind damage could occur, but due to the expected asymmetrical structure with dry air to the west of Cristobal as it moves northward, heavy rainfall, like in the case of Cindy, will be observed over Mississippi and Alabama and far western Florida Panhandle while lesser precipitation amounts likely over Louisiana and Texas. The insurance industry also can not forget that tropical storms can spawn tornadoes, and just like Cindy spawned 18 tornadoes throughout the Eastern United States, Cristobal could do the same as it moves into the Midwest early next week.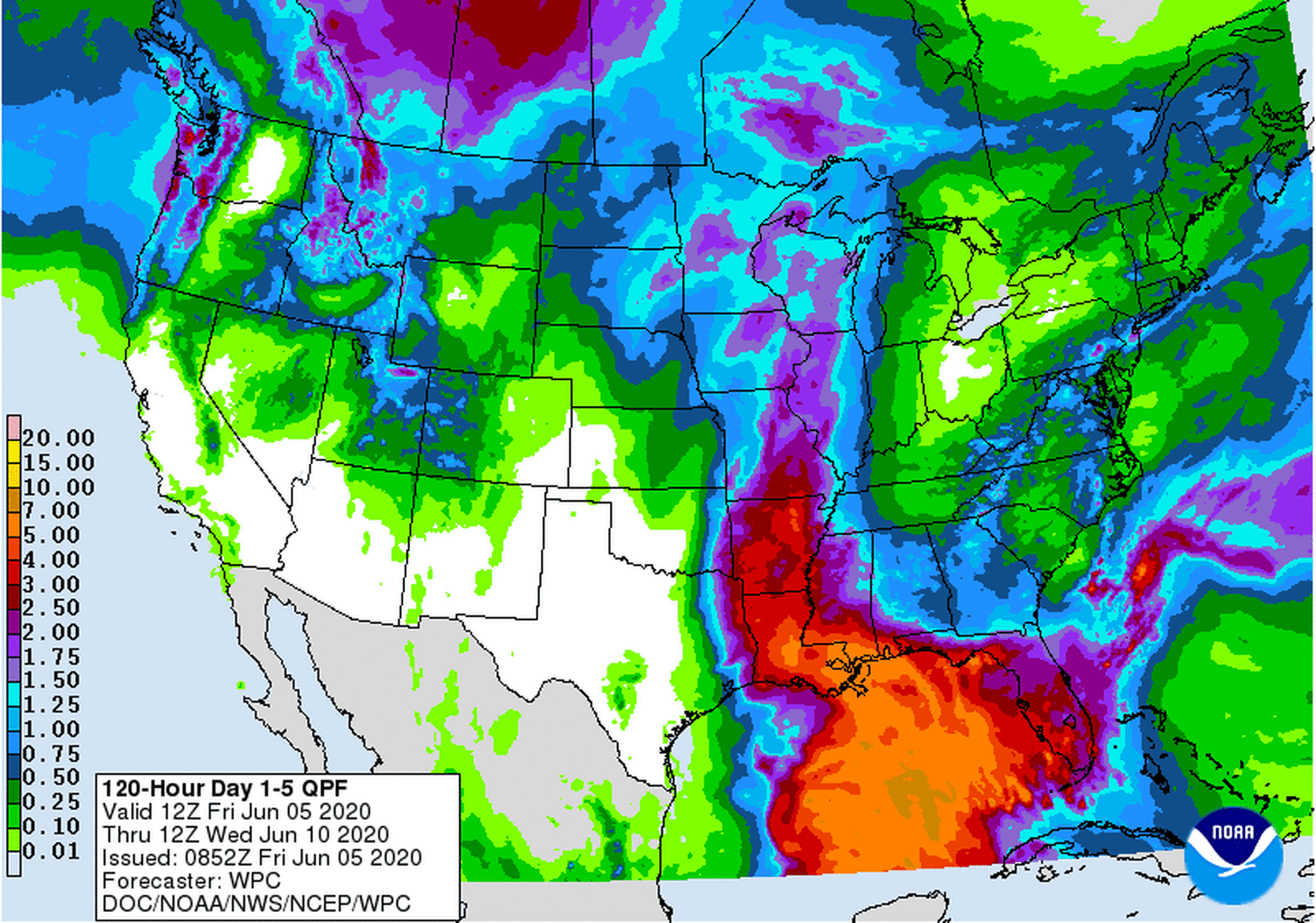 After Cristobal What is Next?
Overall the tropicals are very silent with currently no activity in the Eastern or Western Pacific basins forecasted over the next 10 days which is a bit unusual for this time of year. In the Atlantic, the next best chance will likely be a result of a cut-off low that gets cut off near Bermuda later next week. If this occurs it is often a good opportunity for subtropical or tropical cyclogenesis to occur, but this would likely not be an impact on the insurance industry. Overall for the next two or three weeks we could see limited tropical development in the Atlantic until the last week of June. The next wave of tropical activity will likely start the first week of July.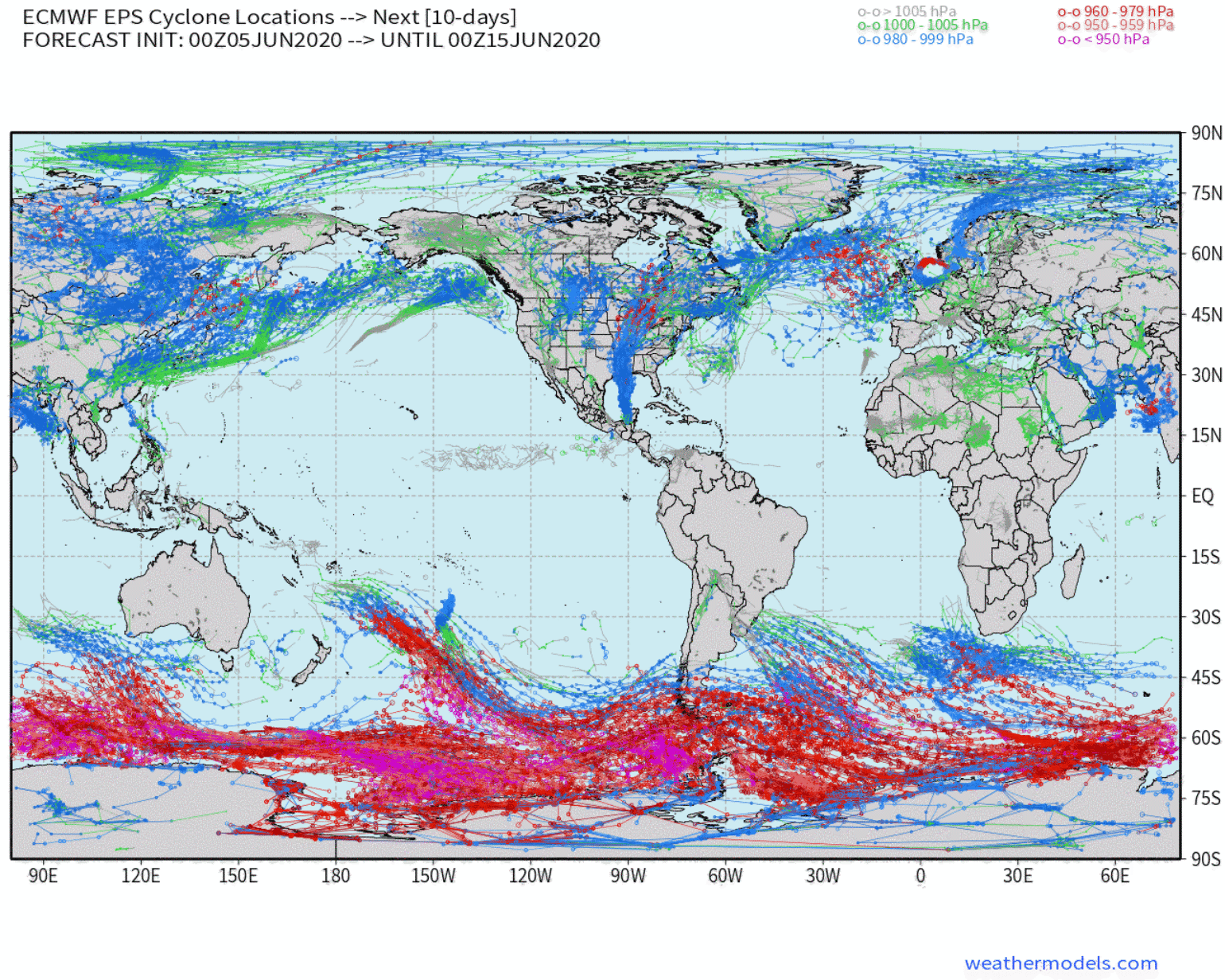 We need to remember that the hurricane season is a marathon and so far in 2020 there are a few sprinters that are in the lead. Activity may slow down for a bit, but as Phil Klotzbach pointed out in the newest Colorado State University 2020 Atlantic Hurricane forecast issued yesterday, the season still looks to be above normal due to the several reasons I outlined at the beginning of May, which are growing La Niña conditions in the Central Pacific, warmer than normal Atlantic sea surface temperature, and an expected active African monsoon season which would produce several tropical waves coming off Africa later in July.