With each passing day in October, the chance of a U.S. landfalling named storm decreases. In fact, since 1900, only 16 named storms have made landfall in the U.S. after October 17, but that also means that a large loss to the insurance industry is still possible. In fact, the late fall can have some devastating storms, such as Hurricane Sandy. While Sandy was not technically a hurricane at landfall, it still caused close to $20 Billion of insured loss. Some storms can form rather rapidly at this time of year. It took Hurricane Michael (October 7-10, 2018) just three days to go from a tropical depression to a Category 5 hurricane.
Historically, the majority of landfalls occurring late in the season are along the Gulf Coast, with the overwhelming majority of these being along the Florida Gulf Coast. Some of these landfalling storms have been significant, such as Hurricane Wilma in 2005, but none of the long-range forecast models (out to October 27th) currently suggest any type of tropical trouble like Wilma, which originated from an African wave. Tropical development from African waves become rare once the season passes the middle of October, as the Intertropical Convergence Zone (ITCZ) shifts south towards the equator and overall wind shear begins to increase across the Atlantic Basin. This is why Tropical Depression Fifteen quickly lost its organized structure earlier this week and failed to intensify into a tropical storm off the African coastline.
In the late season, tropical troubles often arise from what is called a Central American gyre, and this is currently what the National Hurricane Center (NHC) is watching off the coast of Mexico. This Central American gyre is a broad area of low pressure over parts of southeastern Mexico and Central America that extends into the Bay of Campeche and the adjacent east Pacific Ocean, and is typical of the late spring and early fall hemispheric weather patterns. In fact, roughly 50% of Central American gyres have a tropical cyclone associated with them, according to Philippe Papin, a research scientist at the U.S. Naval Research Laboratory.
Zooming in on what is now Invest #96L in the Bay of Campeche. Visible low-level cloud motions suggests a closed vortex is forming near the deep convection around 20N/96W.

If trends continue, TC genesis may not be too far away, within the next 12-24h. pic.twitter.com/qY8p5nr7m2

— Philippe Papin (@pppapin) October 16, 2019
As you can see from the tweet above, these Central American gyres tend to form smaller areas of low pressure, and sometimes they form on the eastern side of the gyre and rotate counterclockwise around the larger circulation. These pieces of energy can detach from the overall gyre circulation and become independent tropical systems.
For the last several days now, the forecast models have consistently shown that a piece of the Central American gyre will move into the western Gulf of Mexico over the next 72 hours. If this occurs, the NHC could designate a tropical or subtropical depression or storm once it has a complete, counterclockwise surface circulation with organized thunderstorms nearby. If it becomes a tropical/subtropical storm, it would be called Nestor. The NHC is currently forecasting a 90% chance of tropical cyclone development.
The forecast models suggest that the system will quickly track toward the northern Gulf Coast by Saturday, and then may track inland to bring much-needed rain to areas of the southeast. After all, the last thing the insurance industry needs is a surprise wildfire event across the southeast this fall like the one that occurred in Gatlinburg, TN in 2016. Also as a reminder, the area where Hurricane Michael made landfall had a large amount of tree fall which will increase the wildfire risk for several years.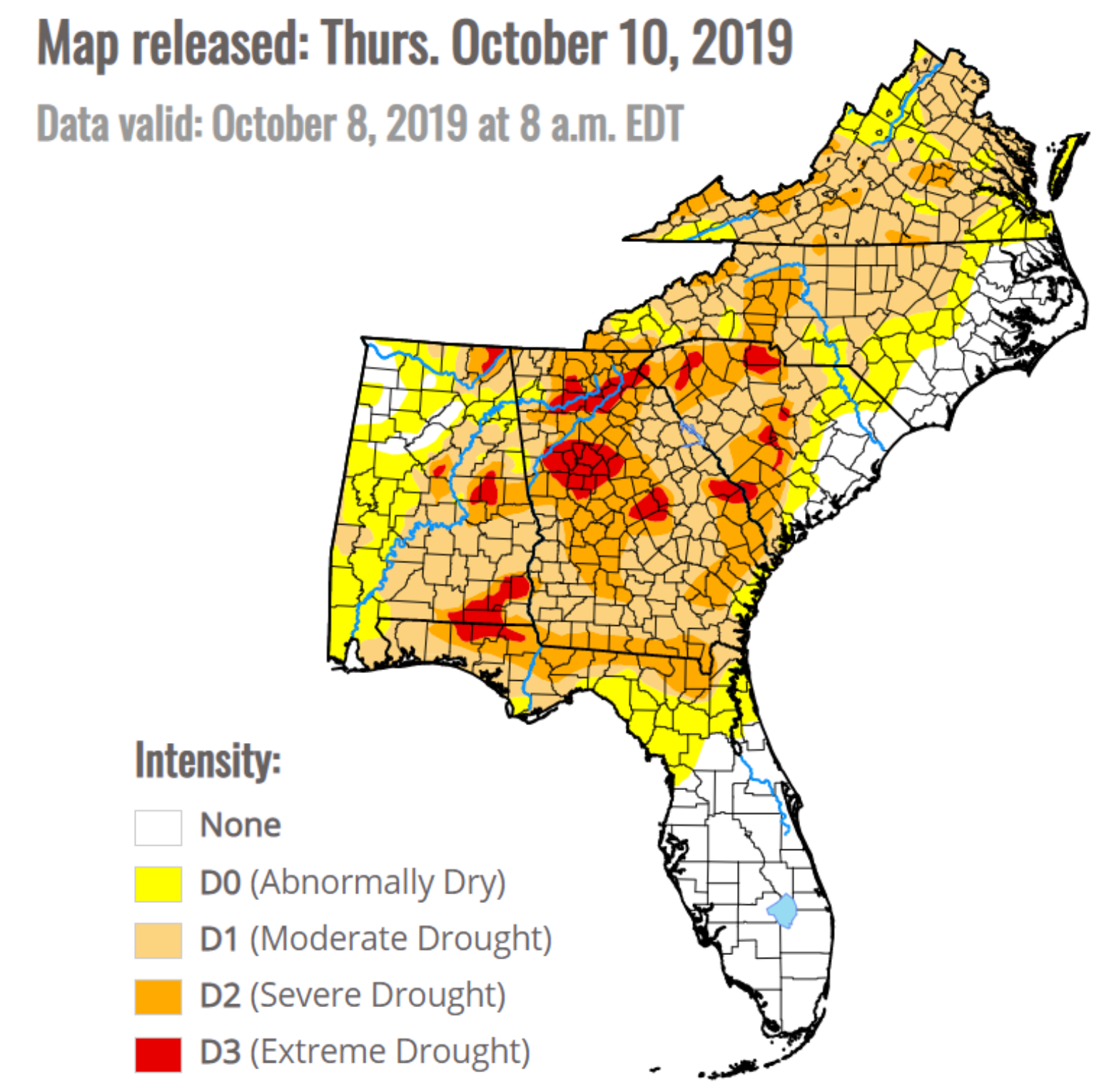 As the tropical system takes shape, it will stay weak as increasing upper-level winds over the northern Gulf of Mexico should produce enough wind shear to prevent anything of substantial strength to develop. It's safe to say that the insurance industry shouldn't see a repeat of a rapidly strengthening storm like Michael last year. Currently the intensity, track, closely resembles Tropical Storm Josephine in 1996 which was a PCS loss event. It formed in the west-central Gulf, tracked toward the northeast, and made landfall in Florida's Big Bend area which is especially sensitive to storm surge.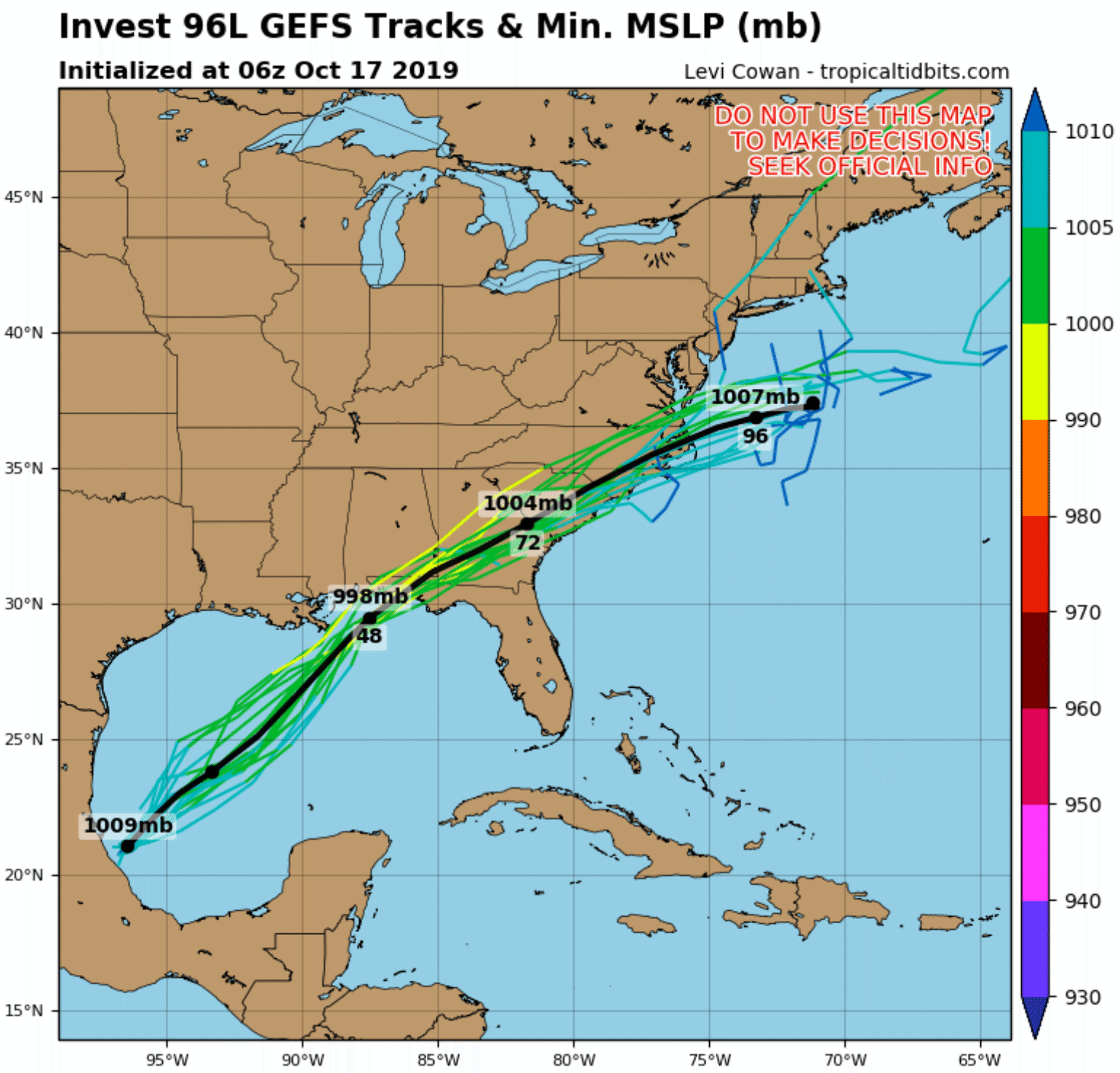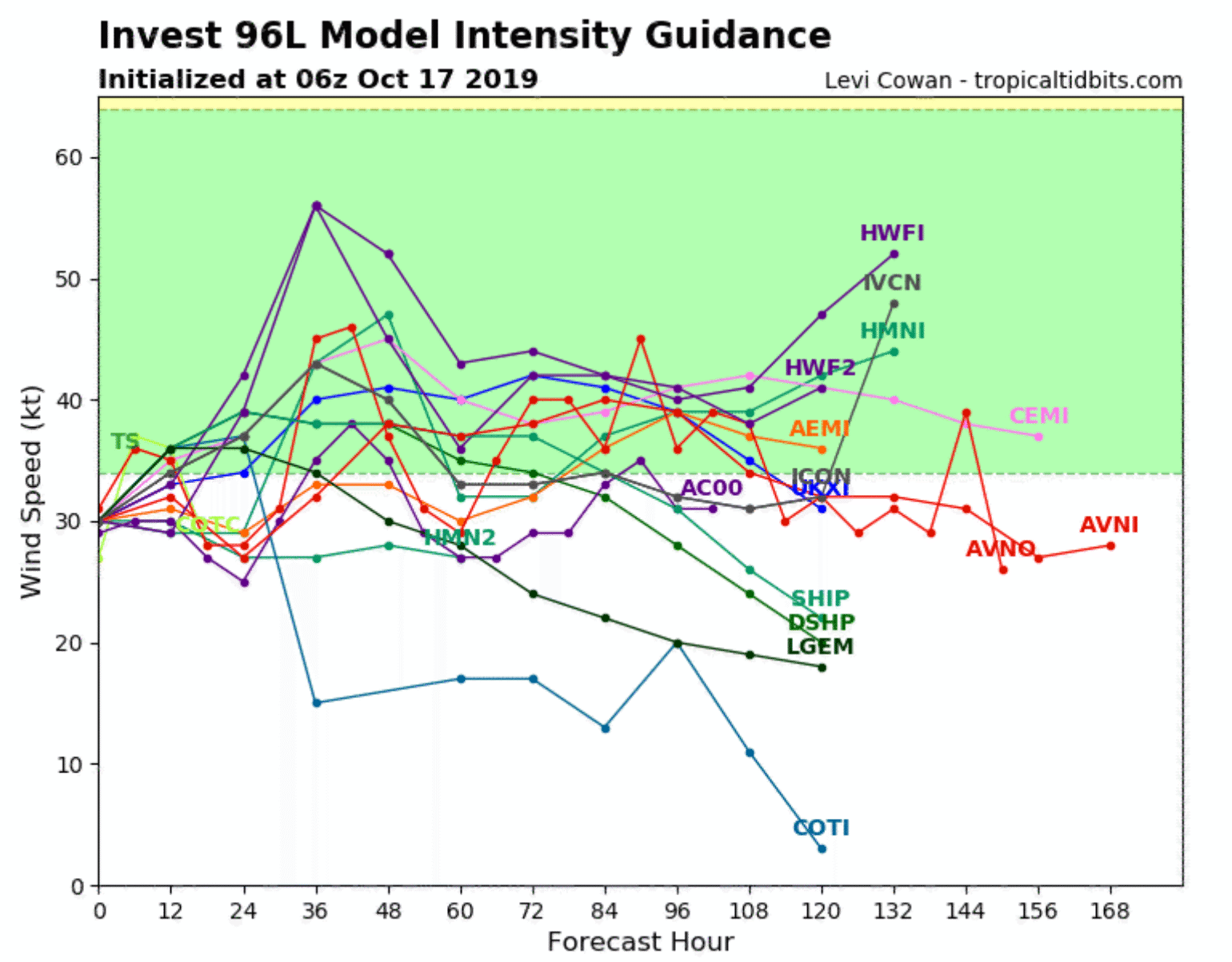 Overall, the long-range forecast continues to show a North American weather pattern that is not conducive for tropical named storm development or U.S. landfalls, as the polar jet begins to take over the weather pattern across North America and increases wind shear over much of the Tropical Atlantic Basin. However, let's not forget that the season continues until November 30.
Since 1966: 83% of Atlantic seasons have had one or more named storms; 64% have had one or more hurricanes; and 21% have had one or more major (Category 3+) hurricanes; form after October 15, but the chance of U.S. landfall decreases with every passing day.